North Myrtle Beach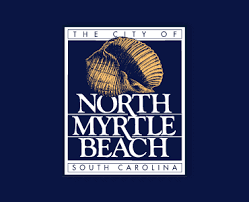 is a charming seaside community located in the northern region of the Grand Strand, a 60-mile stretch of coastline in South Carolina. The North Myrtle Beach real estate market has experienced a surge in demand over the past few years, with many buyers looking to invest in properties in this beautiful coastal town.
The real estate market in North Myrtle Beach has been characterized by strong buyer demand, limited inventory, and rising home prices. According to the latest data from the Coastal Carolina Association of Realtors, the median sales price of single-family homes in North Myrtle Beach increased by 19.4% from 2019 to 2020. This upward trend continued into 2021, with the median sales price reaching $465,000 in January, a 23.3% increase from the same period in 2020.
One of the factors driving the demand for real estate in North Myrtle Beach is the town's thriving tourism industry. With its beautiful beaches, lively entertainment scene, and numerous attractions, North Myrtle Beach has become a popular vacation destination for visitors from all over the country. Many of these visitors are also interested in investing in properties in the area, either as a vacation home or as a rental property.
Another factor contributing to the demand for real estate in North Myrtle Beach is the town's strong economy. The town has a diverse range of industries, including tourism, healthcare, and education, which provide employment opportunities for residents and attract new residents to the area.
Despite the high demand for real estate in North Myrtle Beach, the town has faced challenges in keeping up with the demand due to limited inventory. The COVID-19 pandemic has also had an impact on the real estate market, with some homeowners opting to delay listing their properties for sale due to health concerns or uncertainty about the economy.
Despite these challenges, the North Myrtle Beach real estate market is expected to remain strong in the coming years. With its beautiful coastal setting, strong economy, and thriving tourism industry, North Myrtle Beach is a desirable place to live, work, and invest in real estate. As such, it's likely that we'll continue to see high demand, rising prices, and limited inventory in the North Myrtle Beach real estate market for the foreseeable future.
For more information on the local real estate market or to find what your home is worth visit https://kempnash.com/contact-me